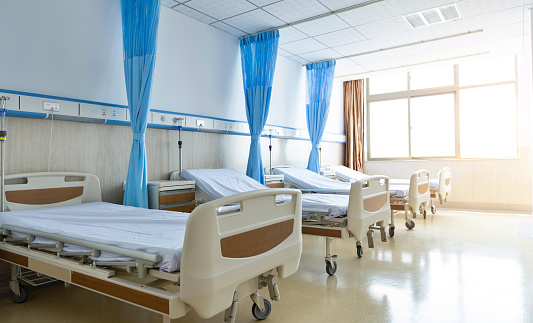 Hospital supplies are the most critical necessities that go far beyond commercial purchasing. It must be carefully considered for the comfort and safety of patients. As a result, purchasing proper hospital and clinical supplies is much more than just regular business shopping.
Furniture, such as hospital chairs, tables, trolleys, side screens, and hospital beds, is one of the most important hospital supplies. With the importance of medical supplies and the long hours spent by doctors and practitioners, it becomes even more important to select the right, comfortable, and dependable furniture for hospitals or clinics. Get your hospital furniture supplies from Ohana Office Product Net 30 here.
Because hospitals are overcrowded with patients and visitors, the furniture should be present and of high quality. You will try to find some good resources to get the types of hospital furniture that should be used in any good hospital to meet this need. Our company manufactures high-quality hospital furniture that you may require. Different types of hospital furniture serve different purposes and meet different needs, so you should read this article to learn about good or ideal furniture that meets your requirements.
Here are some of the most common and basic furniture needed by a hospital: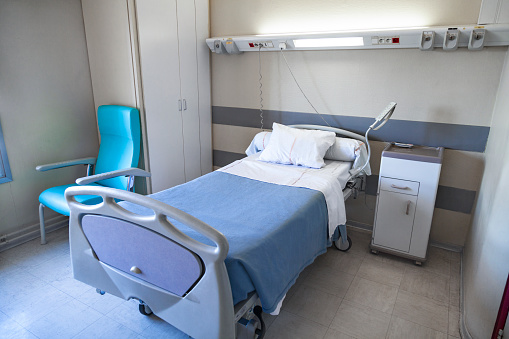 Hospital chairs
Seating for doctors, therapists, practitioners, and patients is critical in the hospital. Certain considerations should be made when selecting hospital and clinic seating.
There are a few types of hospital chairs needed by a hospital which are wheelchairs, patient chairs, dental chairs, stair chairs, recliner chairs, dialysis chairs, lift chairs, stretcher chairs, shower chairs and gynaecologist chairs.
The chairs are also an important part of hospital ward furniture and are intended for family members accompanying patients. Few are also required for outdoor patients who must wait their turn to be examined by doctors.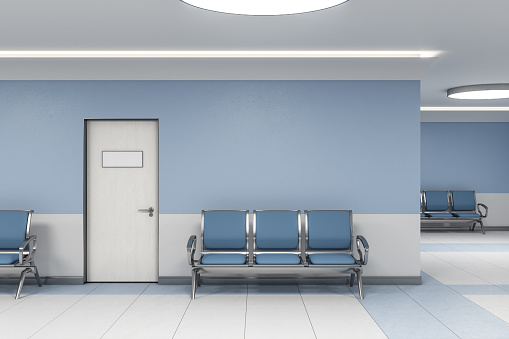 Hospital tables
There are various types of tables that can help with various medical situations. Some of the most common types of tables used in a clinic or hospital are such as bedside tables H-shaped, bedside table U-shaped, delivery tables, examination tables, operational tables and overbed tables.
Hospital beds
In a hospital or clinic, there are various types of beds available. These beds should be made of high-quality materials to ensure their durability and longevity. They should have features such as an adjustable backrest, flexible side railings, a button for changing positions, corrosion-free and intact, and so on. This gives the patients complete comfort and support.
Some of the beds that are used in the hospital and clinics are CUbed, paediatric beds, ward plain beds, semi-fowler beds, and electric beds.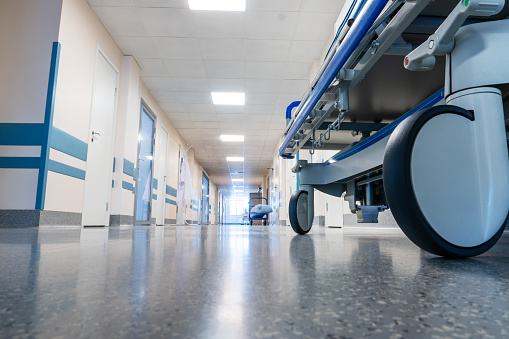 Hospital trolley
This type of furniture is a one-stop shop for the mobility of hospital supplies and equipment. Trolleys are classified according to the utilities they transport.
There are several types of hospital trolleys which include stretcher trolleys, monitor and dressing trolleys, emergency casualty trolleys, food trolleys and mayo's trolleys.
How To Choose The Right Furniture For The Hospital?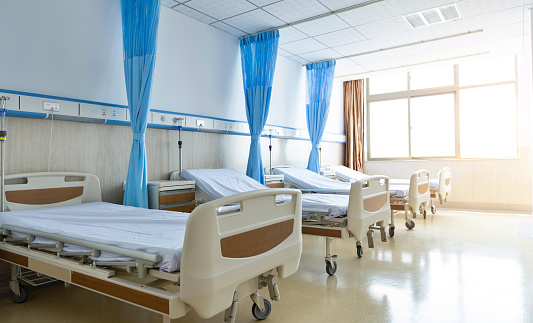 Comfort
Hospital furniture should be relaxing. To provide maximum comfort and support, the chairs should have an armrest, adjustable heights, and a headrest. Whereas the beds should have features such as adjustment buttons, bed rest, back support, and comfort.
Durable
Hospital furniture should be long-lasting. It should be stain- and scratch-resistant and made of a material that is easily disinfectable. It should be long-lasting in every way.
User friendly
The furniture should be comfortable for people of all ages to sit on while waiting or having a biological inspection. Ergonomic chairs are preferable because they provide proper posture and support, as well as adjustable height. As a result, they are appropriate for people of all ages. The beds should be purchased based on the patients' needs and comfort.
Design
The furniture should complement the aesthetics of the hospital or clinic. Maintaining proper and consistent design will help you keep a theme and save time.
Standardised list
A list of standard and high-quality vendors for hospital furniture should be created to save time and effort while providing you with the best chairs in the long run. This allows you to keep track of the products and familiarise the staff with them, making them more comfortable and maintaining the hospital's proper standards. Purchase the furniture from a reliable source. With the advancement of medical supplies, the demand for hospital furniture has skyrocketed. Unlike regular home furniture, hospital furniture is specialised and must adhere to specific medical needs. It should be comfortable and appropriate for both patients and caregivers.
What characteristics distinguish hospital beds from hospital furniture?
The hospital bed is a type of hospital furniture that includes an ICU bed, a paediatric bed, a ward bed, and a semi-fowler bed. These beds should be made of high-quality materials to ensure their durability. For many years, electrical and mechanical ICU beds must be corrosion-free and well-maintained. A hospital bed with a pull-down guide was designed in accordance with medical regulations. A semi-fowler bed with an adjustable backrest is designed with medical parameters in mind to provide patients with maximum comfort. The electric bed uses advanced technology, with flexible side bars, simple operation, a button to change the position of the bed, and other benefits.
What characteristics distinguish hospital chairs from hospital furniture?
Dental chairs, patient chairs, stair chairs, lounge chairs, wheelchairs, gynaecological chairs, stretcher chairs, lift chairs, and shower chairs are all examples of hospital chairs. A hospital chair is a type of hospital furniture that consists of a chair, an armrest, and a back; these can also be found in a variety of shapes, sizes, materials, and designs, such as adult chairs and baby furniture chairs. Patient chairs are an important part of health care, and each chair is designed for a specific medical condition.
Over the years, the demand for hospital furniture has steadily increased. Hospital furniture, in addition to modern and advanced medical equipment, plays an important role in health care facilities. Unlike the home furniture segment, hospitals have specialised furniture needs that must be designed in accordance with medical parameters and provide high comfort and safety to patients.