First-Time Parents: Essentials Checklist For Your Newborn Baby
Hi future parents! I'm sure most of you are so excited about waiting for your newborn babies, right? In fact, almost every married couple in the world wants to have their own baby. It is one of the most awaiting moments for them. The most meaningful and precious moment that they would look forward to is the birth of their first child. This moment will mark the beginning of their new journey as human beings with the new title of mother and father. 
The exciting moment started when the most awaited news about pregnancy is being confirmed. Some married couples would start their newborn's countdown from the first day of the wife's pregnancy confirmation and some would even throw a party to celebrate the good news. Indeed, it is a very beautiful moment. 
The Needs of Newborn Babies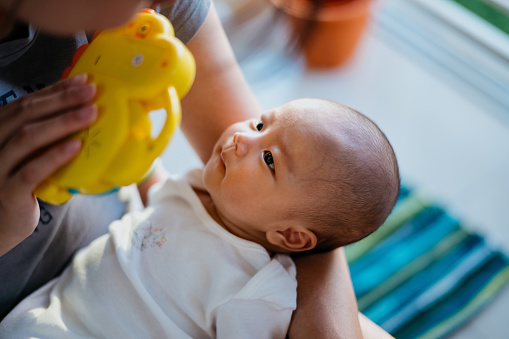 Despite all the fun, excitement and happiness of welcoming your first newborn baby, there are a few things parents need to know especially first-time parents. One of the most important things that you need to know as parents are the needs of your newborn. You will need to start doing an early preparation to welcome your baby.
Newborns will be needing their parents the most to take care of and help them prepare for their needs. Actually, there are many newborn essentials that you need to provide in your first year. It may be normal to be unaware of most parents, especially those who are just stepping into the realm of parenting. 
Nurses Come In Light
In addition to that, you also can ask for a piece of professional advice from doctors and nurses about items that you should or should not buy according to the age of your newborn baby. Since nurses have a lot more experience in handling newborn babies, it would be very helpful to ask for their help.
Aside from parents, nurses are one of those people who knows best about your newborn's condition and their physical needs since nurses are the one who will be taking care of your newborn baby right after they were born both in the delivery room and the Newborn Intensive Care Unit (NICU). Nurses will be the ones taking care of your newborns. Even if it is only for a short period of time, nurses would give your baby the best possible treatment. 
It would be very helpful to seek help and advice from nurses regarding your newborn baby's essentials since they have handled more newborn babies. 
The Ultimate Checklist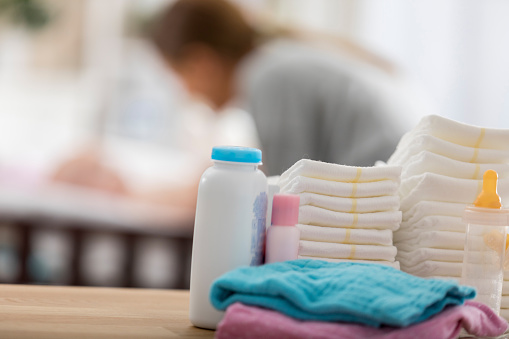 It is understandable that you want to buy a lot more cute accessories for your newborn baby. If you want to do a window shopping of your newborn's essentials, you can check out more on buy newborn baby products Malaysia. Of course, you would be tempted to buy all of those cute baby products for your newborn. However, you need to know that some items may be necessary, while some other products and items just fall into your personal preference category.
 If you are on a tight budget, I would suggest putting aside your personal desire and prioritising what is needed first. It is recommended to discuss your financial budget with your spouse first before making any decision. 
As parents, you should prioritize your newborn's needs first before anything. You are the one who brought them into this world, so you need to be the one who gives them the comfort that they deserve by fulfilling their needs. 
Don't forget that your newborn's needs include their food, clothing, hygiene, and other basic needs. So, first-time parents, have you prepared these necessities yet? If you are still confused about what to do and buy for your newborn, don't worry, in this article, we have prepared essential checklist of what you will need to buy for you to welcome your baby with ease. 
Feeding Checklist 
As your baby grows older, you will be needing more bottles and pacifiers. Baby bottles and pacifiers are a must-have for your newborn checklist, whether you want to breastfeed or formula feed. Newborns may want to soothe themselves by sucking on the pacifier. These two baby products are important necessities that you should buy first. You will also need to buy a brush and steriliser to keep the hygiene of the bottle and pacifier.
Breast pump is a must-buy for working mommies out there. If you are one of the working mommies, you can use a breast pump to keep a stock of the breast milk if you are too busy to feed your baby right on time and you also can pass it to your baby's caregiver. There are two types of breast pump: a manual pump and the electric battery-powered pump.
Nursing covers, receiving blankets, bibs and nursing pillows may seem unnecessary for some people. But for your own as well as your newborn's comfort, these items are necessary and you should consider buying them. 
Nursery Checklist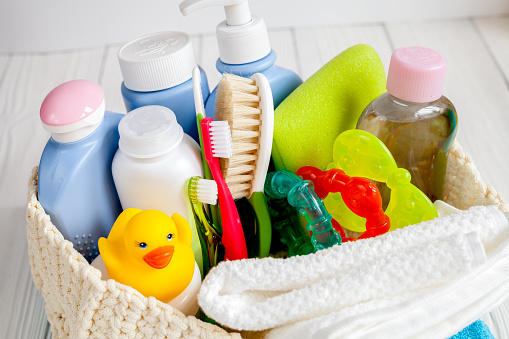 When it comes to the nursery checklist, the crib comes in the first place on the checklist. The crib is very important to ensure the safety of your newborn baby when sleeping. A crib can cost you a lot of money, but it is worth the money as you will be using it for years. You can choose a convertible model where it can convert into a full-sized bed toddler bed. A firm mattress for your newborn's crib is also needed to ensure a comfortable surface for sleep.
Clothes are essential baby items that you need to prepare. Clothes storage is also important to place all your newborn's clothing. You can store all the baby's sleeping sacks, one-piece outfits, t-shirts, stretchy pants, sweaters, socks, booties, hats, and any special outfit that you have bought for your newborn baby. Other than clothing, you can also put your baby's swaddle blanket, diapers, wipes, washcloth, changing pad and napkins in the storage. 
This item is optional and it is only to ensure the comfort of you and your newborn baby. A bedtime lullaby, breastfeeding, and a final snuggle before sleep are all possible in a cosy chair in the nursery. It may make midnight feedings for your newborn baby less disturbing, and the rocking action may help you and your newborn relax.
For bathing essentials, you can start by buying bathtubs, soft towels, washcloths, baby soap, shampoo, as well as diapers. In the first year of your newborn, it is enough for you to bring your baby to a bath two or three times a week only. Frequent bathing can be drying to your baby's skin.  
Other Necessities Checklist
The checklist will be incomplete if toys were not included in the list. You can buy baby swings, cute little cars, soft toys with music, a play mat, and flashcards.  When choosing a toy for your newborn, you need to consider the material of its manufacture. Some toys do contain chemicals that are very harmful to babies and children. Choosing a soft kind is the best choice for your little baby. 
Indeed, a stroller can be very pricey. But trust me, you will be thanking yourself if you buy one. The stroller can be very helpful when you want to bring your baby for a walk. There are many stores that sell different kinds of strollers. Make a wise choice and it will be worth it. 
A safe and comfortable car seat is another essential item for your baby. It is important to ensure the safety of your newborn. Many accidents can occur while a baby is in a car, particularly when the baby is not properly placed in the car. Therefore, a car seat is one of the essentials that you should consider buying.